FreshRSS is a self-hosted RSS and Atom feed aggregator.
It is lightweight, easy to work with, powerful, and customizable.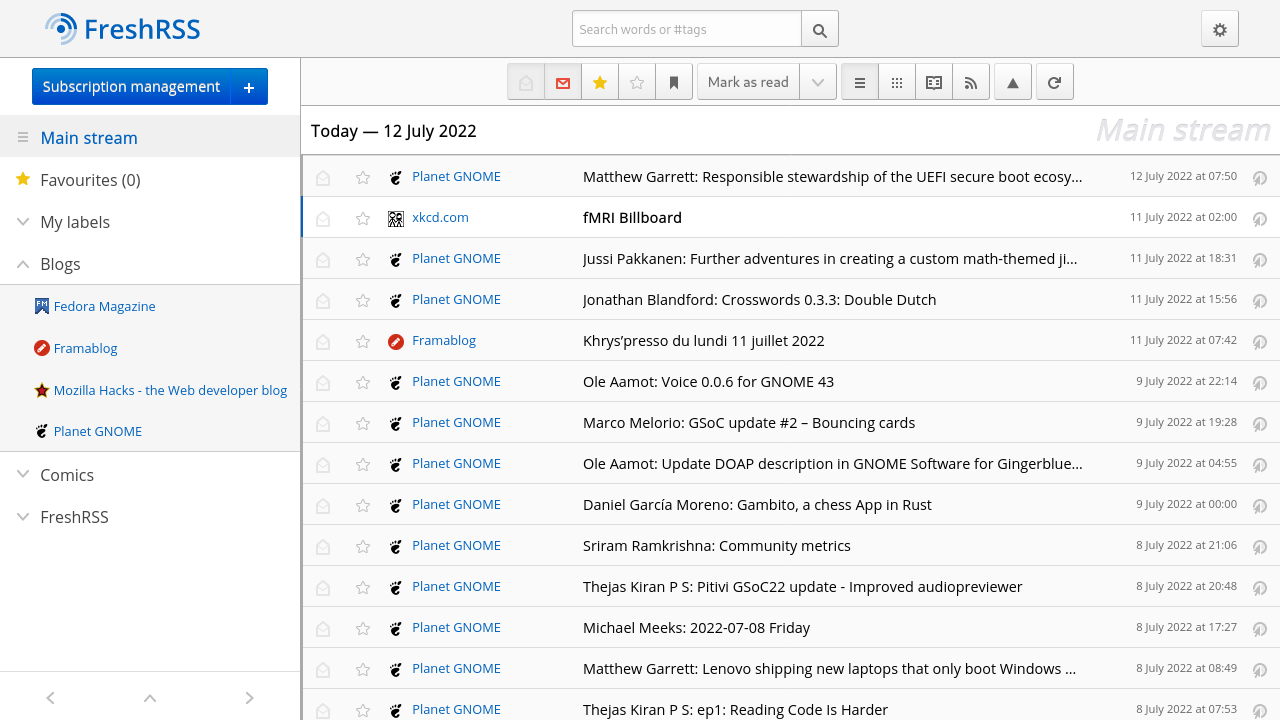 Give it a try
Not sure if it's for you?
Try FreshRSS at demo.freshrss.org,
or sign up to an existing server.
Host yourself
Wonder about your data?
Start by downloading the code and follow the instructions to install it on your server.
A powerful aggregator
Syndication
Follow websites, podcasts and video channels in a single place.
Reader
Read your articles directly in FreshRSS.
Search
Search and save queries for quick access.
Web scraping
Generate feeds by scraping external websites.
Feeds generation
Generate new feeds based on your filters.
OPML
Import and export your feeds with OPML.
WebSub
Stay connected to your feeds in real-time.
Configurable
Adapt to your needs thanks to a lot of options.
Fast & efficient
FreshRSS can manage 1M+ articles and 50k+ feeds without complaining.
Themes & extensions
Customize FreshRSS with themes and extensions.
International
FreshRSS is translated in more than 15 languages.
Join the community
FreshRSS is a free software (AGPL 3) and community-friendly.
Help us to make it better.
Testimonials